Inauguration of new campus at St. Stephen's School, Kakdwip
The Diocesan Ministry of Education is progressing through St. Stephen's School in a new campus in Kakdwip, a beautiful and pleasant and easily accessible center in Kakdwip. On September 22, Hon'ble Bishop Rt. Rev. Subrata Chakraborty inaugurated and blessed, accompanied by other leaders of the country.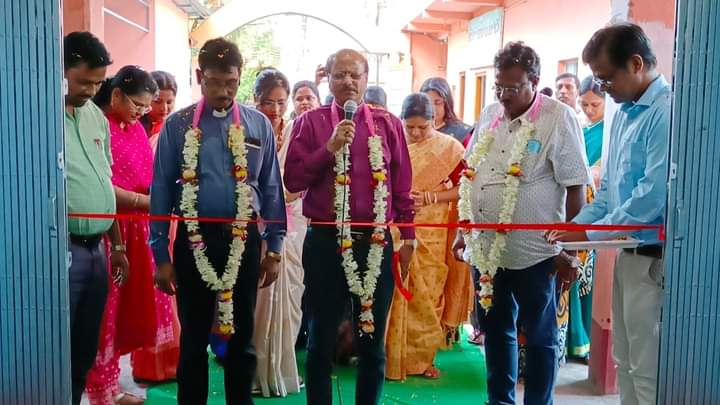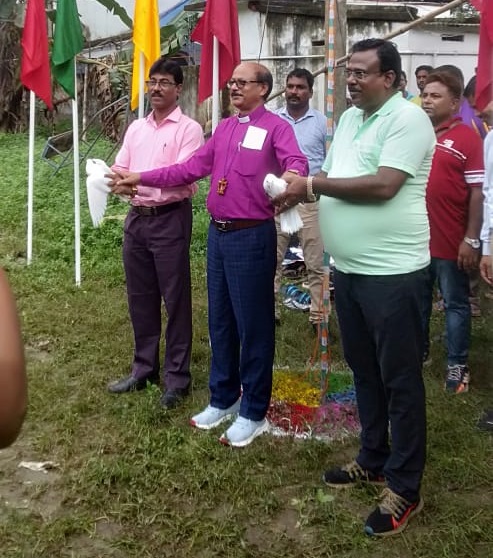 Bishop Doctor Bryan and Bishop Samar Bairagi Memorial Trophy Football Tournament:
Barrackpore popular and respected Bishop Rt. Rev. Subrata Chakrabarty wants sports practice to increase among the youth of the diocese. Football tournaments are held in two zones of the Diocese in memory of two memorable bishops of the Diocese Dr. Bryan and Bishop Samar Bairagi. Last 17th September North Zone football tournament was held at Ranaghat pastorate. 10 teams participated and the champion was Kanchrapara Pastorate. The South Zone tournament was held on September 25 at Dum Dum pastorate. 11 pastorates participated and the champion was Khari pastorate. Bishop Subrata Chakraborty inaugurated the football tournament and gave away the prizes to the champions. Other leaders of the Diocese were present.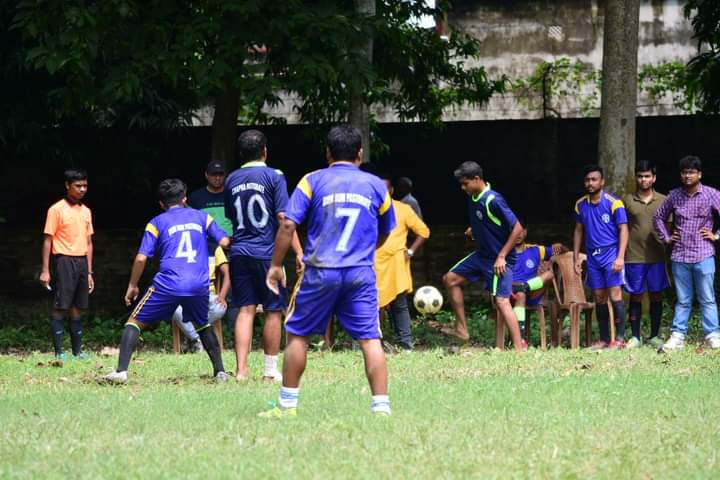 Barrackpore Diocesan Women's Association Council held
With the encouragement and inspiration of honorable Bishop Rt. Rev. Subrata Chakraborty of Barrackpore Diocese and regularly and on time the council meeting of diocesan women's association was held on September 25 at Dum Dum Stephen's School. Honorable Bishop Subrata Chakraborty opened the council meeting with a prayer and he gave a valuable sermon on "Biblical Role of Mothers in the Formation of Society, Family and Church" Exodus 15:20. The Departing Committee of Women's Association presented the report. A new committee was formed for the next three years. President -Mrs. Florence Supriya Chakrabarty, Vice-President - Mita Mondal, Secretary - Atrayee Mondal Mondal, Treasurer - Ananya Mondal. Honorable Bishop Subrata Chakrabarty made the closing prayer.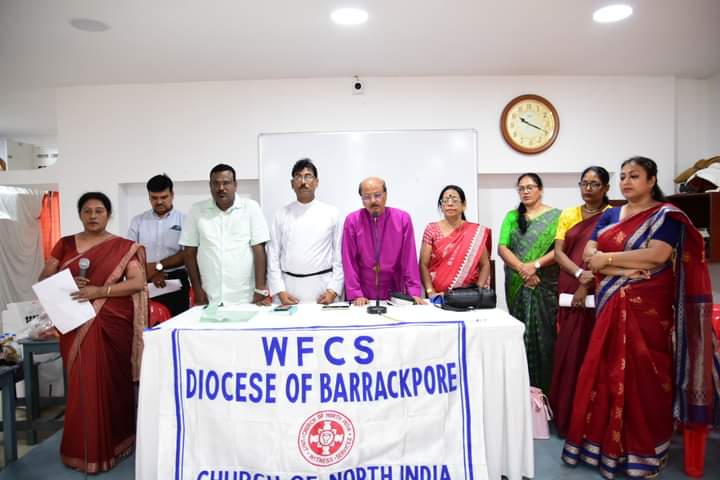 Barrackpore diocese stewardship program and revival meeting
Door to door house prayer meeting was held in every church at Keorapukur pastorate last 28-29 September under the leadership and management of Honorable Subrata Chakraborty Utsav. 28 priests participated in the event. Revival meetings were held at St. Paul's Church in Keorapukur. Many Christian devotees were present. Bishop Subrata Chakraborty encouraged the devotees by preaching the Lord's Word.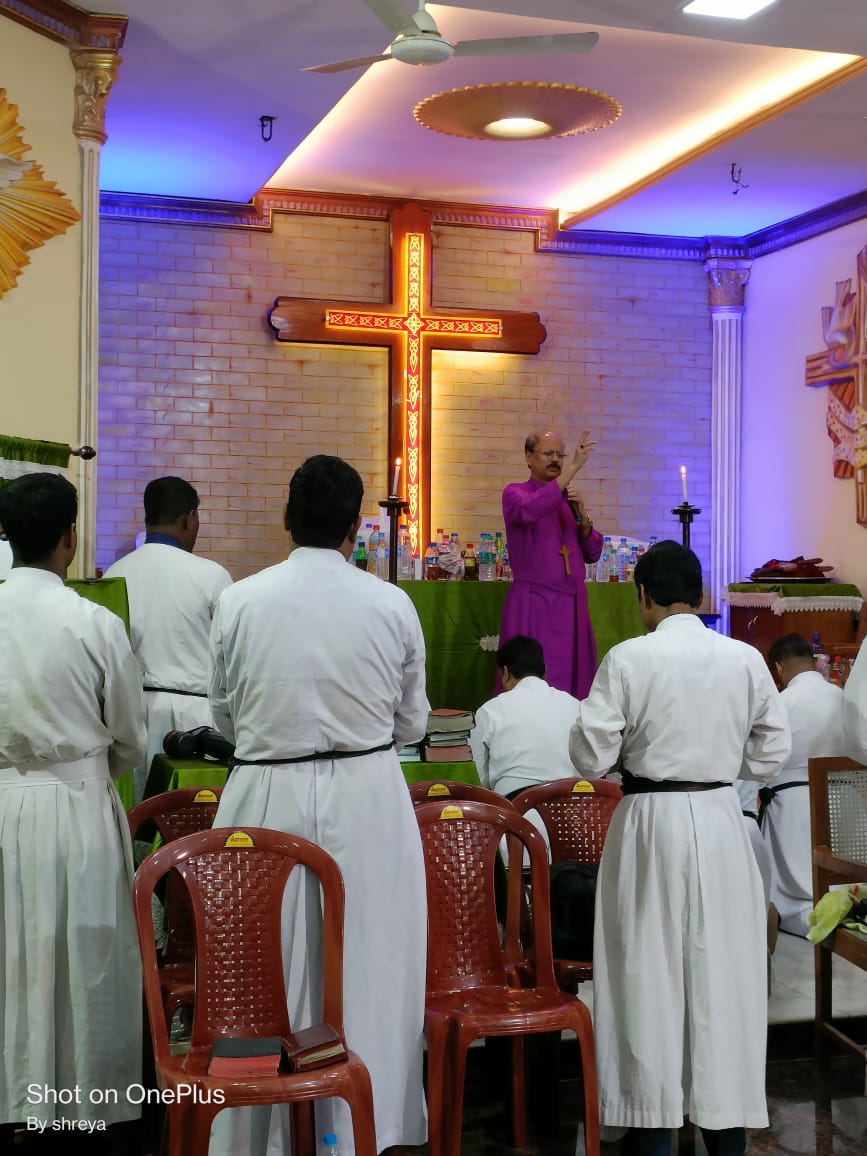 Inauguration of New Building at SSS Canning
Barrackpore Diocesan hon'ble bishop Subrata Chakraborty's dream diocese is one of the results of that dream and effort so that everyone gets higher education and develops as a responsible person in the society is to build new school buildings in different parts of the Diocese. In the month of October 2019, the new building of SSS Canning was inaugurated by Dr. Paritosh Canning after removing the old hostel. This building was named bishop Dr. Paritosh Canning Block. On September 27, the newly constructed two-storied building on top of this building was inaugurated. Kolkata diocese Hon'ble bishop Dr. Paritosh Canning and office staff including Hon'ble Bishop Subrata Chakrabarty were present. The new building is dedicated in memory of Father Arthur Belcom.
Meet 2022 for Pastorate Development
Meet 2022 for Development Program was held at Dum Dum Central School last September 25 under the initiative of Honorable Bishop Subrata Chakraborty and under the guidance of Council of Barrackpore Diocese. Honorable Subrata Chakraborty auspiciously started the valuable discussion with each pastorate leaders. Several important decisions were made in this discussion. Strict action will be taken against those who are or will be posting anti-Diocese audio-videos and articles especially on social media.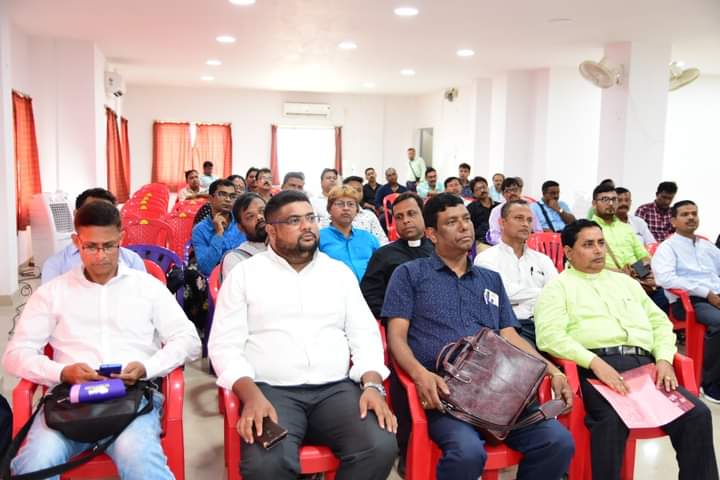 Bishop Rt. Rev. Subrata Chakraborty attended the Lambeth Conference
Honorable Bishop Rt. Rev. Subrata Chakraborty went to London on the occasion of the conference held from July 25 to August 9. By attending the conference, the honorable bishop gained a variety of Christian and ecclesiastical experiences which are very valuable Christian education for him. The Barrackpore Diocese has entered into an agreement with many countries to work for the mutual development of religious systems, education, spiritual social progress through mutual cooperation.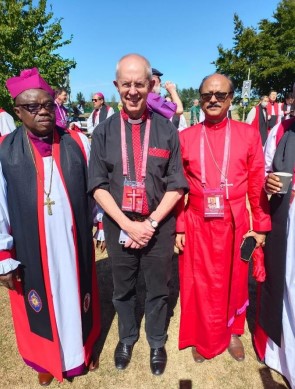 BDTA visited Pastorates
Under the encouragement and guidance and planning of Hon'ble Bishop Rt. Rev. Subrata Chakraborty of Barrackpore Diocese, the newly appointed Secretary of Trust Association of Barrackpore Diocese Shri Dipankar Gayen visited the property of Sholua and Shikarpur Pastorate of Diocese on Saturday 6th August. Property discussion meeting held at Sholua pastorate. 16 bigha land record issues were resolved. On the same day they visited the land of the Shikarpur pastorate and after discussion it was decided to replace the barbed wire boundary with a wall.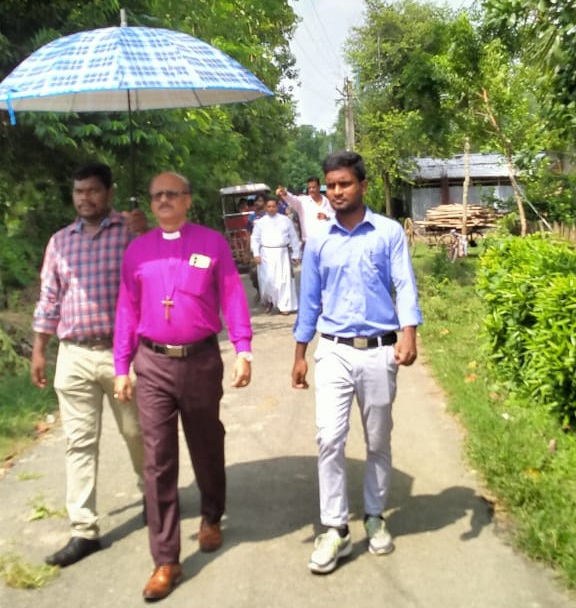 15th August 2022, Celebration of Independence Day
Honorable Bishop Rt. Rev. Subrata Chakraborty wants every civilized, young man and woman of Barrackpore Diocese to increase their sense of nationalism towards our country. Honorable Bishop said that Amrit Mahatsava - means to taste the nectar, one must first drink the poison, only then will one taste the nectar. That is, if you suffer, you will get results. And that fruit festival is Amrit Mahatsava. Therefore, under his encouragement and management, 106 churches belonging to the 23 pastorates of Barrackpore Diocese celebrated the 75th anniversary of India's independence and the 76th Independence Day in a grand ceremony. Visited and donated food to patients. Honorable Bishop Rt. Rev. Subrata Chakraborty hoisted the national flag at St. Bartholomew's Cathedral on that day and delivered a valuable Pastorate.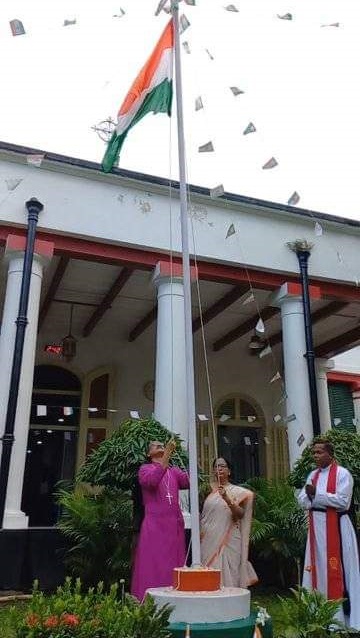 Bishop Subrata Chakraborty's steps in the development of women's association
Honorable Bishop Rt. Rev. Subrata Chakraborty always wants to involve the women of the Diocese in the development of Barrackpore Diocese including social and spiritual development. On August 17, he conducted the women fellowship committee meeting of the Diocese. Many important discussions and various program planning decisions have been taken. Bishop gave valuable advice and counsel as well as the moment gift of the Lambeth Conference to every woman in leadership.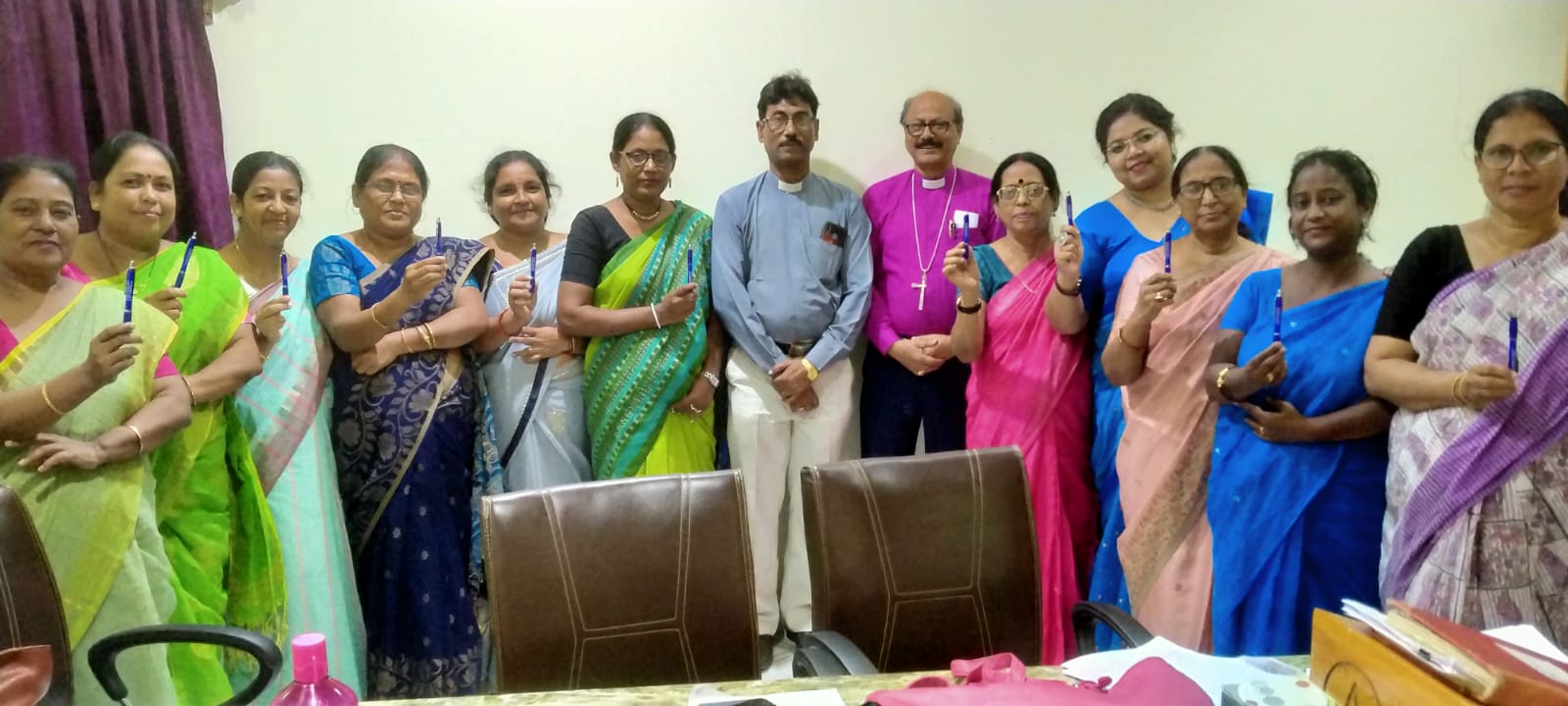 All Bengal Pastor's Conference
All Bengal Posters Conference was held at St. Thomas School of Khidirpur (Calcutta Diocese) from 18th to 20th August. Honorable Bishop Subrata Chakraborty spoke at the opening ceremony. He wished the success of the conference in his speech. He gave the message that God will bless and use the incoming pastors abundantly and play a positive role in the development of the church. He greeted everyone. Priests of Barrackpore diocese participated in this conference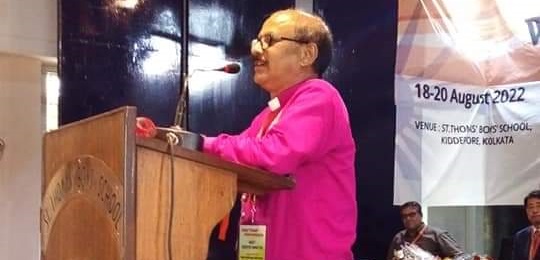 Stewardship program and revival meeting
Last 23rd and 24th August under the encouragement and good leadership and management of honorable bishop Subrata Chakraborty, house players and four revival meetings were held in 10 churches in Barrackpore Pastorate. 154 families were visited by priests of the diocese. Honorable Bishop Rt. Rev. Subrata Chakraborty was with him. A revival meeting was held in the evening at St. Bartholomew's Cathedral in Barrackpore and other meetings were held in Nilganj, Kankinara, & Shasan. Total 4 revival meetings were conducted in the Pastorate. Respected Bishop inspired everyone by preaching the word of the Lord in a very lively and captivating manner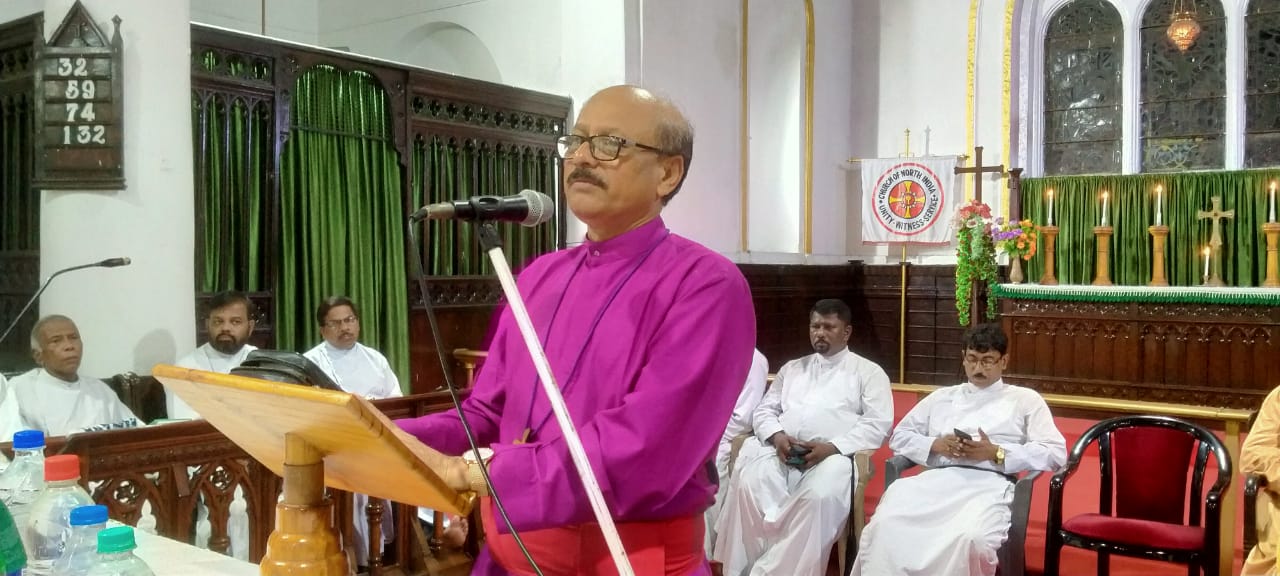 Shikarpore Pastorate Visit
The Bishop paid his visit to the Shantirajpur Mission, Shikarpore to resolve the boundary related issues of the landed property and facilitated the measuring process of the said land. He himself visited and explored the said area so to bring financial development through proper utilization of the land. He was accompanied by Mr. Dipankar Gayen, the Secretary, BDTA and Mr. Avijit Mondal, Manager, Rev. Ashok Kr. Mondal, and Mr. Samuel Mondal.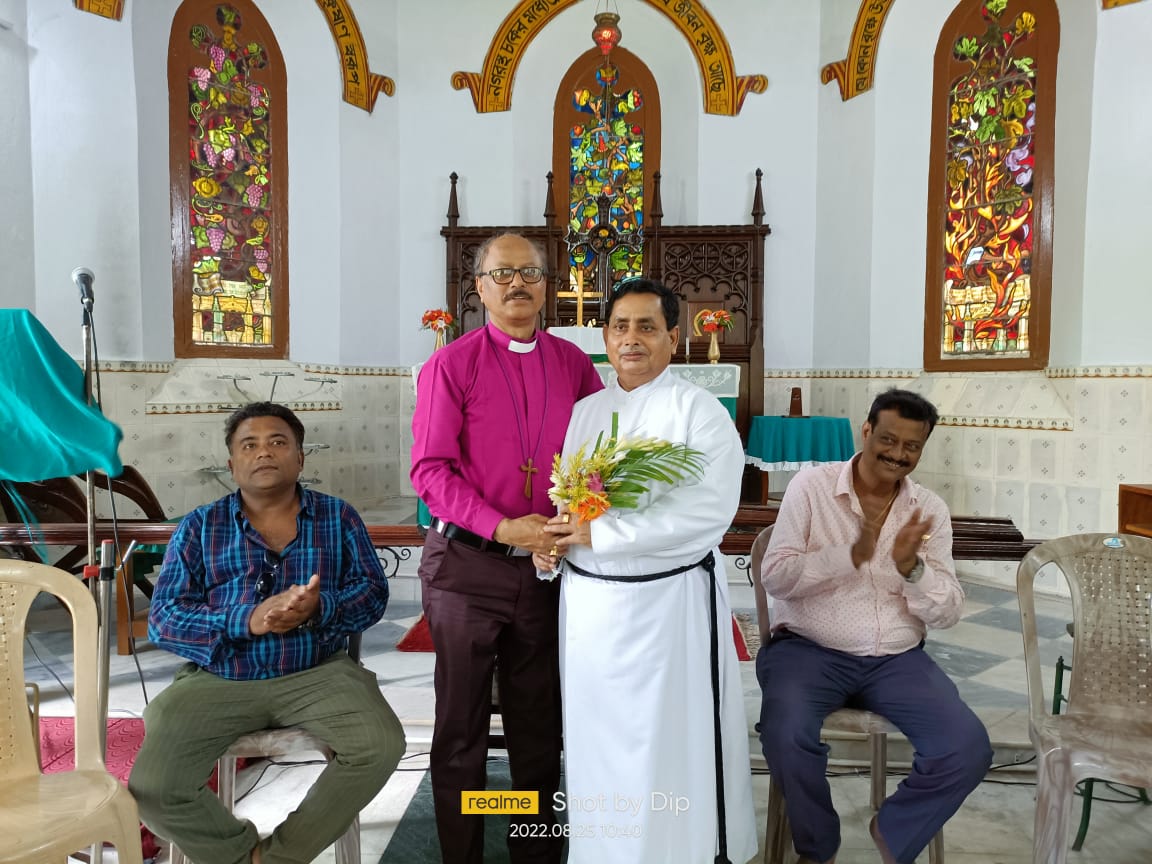 66th Foundation Day celebration of Barrackpore Diocese
On August 26, the 66th Foundation Day of Barrackpore Diocese was celebrated at St. Bartholomew's Cathedral, Barrackpore. Worship started at 11 am. Rev. Tridib Gayen said the opening remarks. Rev. Aurobindo Mandal prayed, Rev. Manas Kumar Rong & Rev. Kishore Mandal read the Bible. Honorable Bishop Rt. Rev. Subrata Chakraborty preached the word of the Holy Lord. In his valuable advice, he said that the leadership of the Diocese should take more active roles in the development of the Diocese. Honorable Secretary of Diocese Mr. Sukalyan Halder announced various financial reform schemes. In particular, from August 1, all employees of the Diocese will start donating 1% of their salary to the development of the Diocese.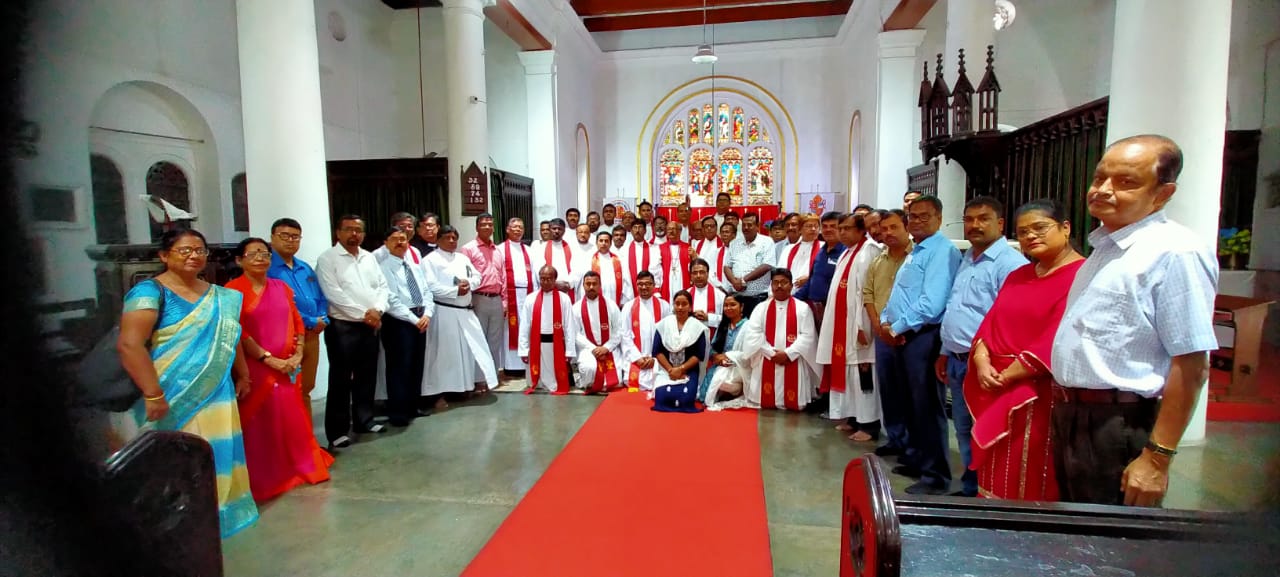 Reception ceremony for meritorious students
Honorable Bishop of Barrackpore Diocese Rt. Rev. Subrata Chakraborty has taken special initiative in the development of education. He always tried to make the modern education more interesting among the civilized. On August 26, the popular Dum Dum Saint Stephen school of the Diocese, the students who are toppers in ICSC, ISC were welcomed and honored. Dum Dum MP Professor Dr. Sougato Roy, Rt. Rev. Subrata Chakraborty, Shri. Sukalyan Halder, (Secretary) and other officials of the diocese were the chief guests. Hon'ble MP and Bishop appreciated the students and staff of the school for their efficient role.